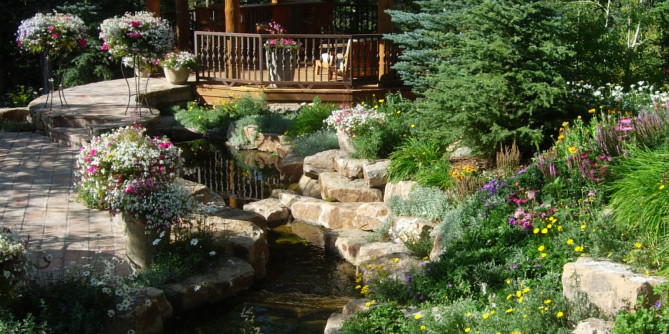 BOBERG RESIDENCE, MOUNTAIN VILLAGE.
Tim and Roxanne use the landscaped grounds around their home for entertaining and personal pleasure. They enjoy the privacy and tranquil peacefulness provided by the variety of flowers and trees blended with special nodes. A casual walk around the outside edges of the home is a visual treat with bursting, blooming flowers along a serpentine stone path.
Wall Street Journal video and interview
Boberg Letter of Recommendation
Contact the architect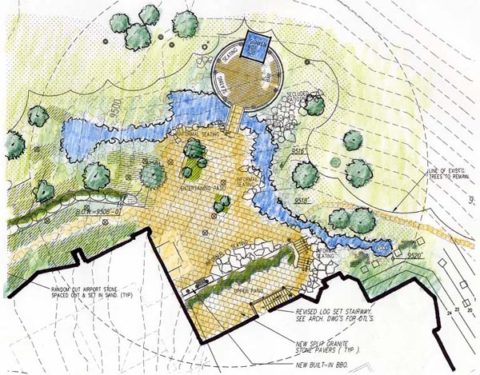 The clients are very in touch with nature and wished to have access to the outdoors on all sides of the 23,000 square foot residence. The addition of an extensive patio with the water feature running from the edge of the home to the newly designed Gazebo space, boarders the north edge of the main patio. Entertainment on the patio is enclosed on two sides by the home and open to lush flowers, running water, pine trees, aspen trees and the San Sophia Mountain Range views. A Labyrinth, closely modeled after a 15th Century Chartres France Labyrinth, is accessed via a double stone staircase, overlooked by two Buddha bust, aligned with tranquil garden shrubs, trees and grass.